Ian Mclachlan
If your company is looking for the Best Real Estate Sales Trainer in the Business then Gayle Fitzmaurice is the right person!
Her hands on training has been a vital part of our business growth and teams success.
Selena Williams
Gayle is such a great mentor! She has really helped me navigate thru some tough transitions even as an experienced agent. She's real, honest, and open about what you should be doing in your business and what makes sense for what you want your business to really look like. Her bootcamp was easy to listen to and follow with actual examples and easy to download templates and resources! You cannot beat the cost for such a phenomenal mentor! I will use her over and over again and so will my mentees! This is a must try!
Eric Keepa
I just wanted to reach out and say thank you, Gayle. I have 7 new listings this month with 9 days to go.
Thank you again for the excellent training package.
Jenny Eagles
Gayle is incredibly knowledgeable and tailored her advice to suit me perfectly. I now have much more clarity about my business, I have uncovered new strengths and have so many practical strategies to implement immediately. I would highly recommend Gayle.
Karen Corbett
Gayle is an amazing coach, the course content is relevant and on point and her weekly Accountability sessions are thoroughly engaging. Since joining Gayle I have renewed passion and motivation to take my business to the next level. Whether you are an experienced agent or new to the industry, attend a session you will be so glad you did.
Chris Sheen
Gayle has been a fantastic mentor. I have experience as a buyers agent, however have just started as a selling agent. To have the training course in an app and access to Gayle through the app for any questions I may have has been extremely beneficial in getting my selling agent career going. Additionally, the weekly catchups and accountability emails she sends have kept me on track to my goals.
I highly recommend working with Gayle.
Get Listings Bootcamp App Store Review
Fantastic Coach!

Gayle has been such an integral part to building my understanding of sales dynamics! She has provided fantastic guidance and encouragement with her thorough knowledge of the industry.
Rozlin Levasseur
I have been a realtor since 2003. I learned about Gayle and her training online. I cannot tell you how grateful I am for her kindness and her training. Gayle is truly dedicated to your success. Take her Bootcamp training, and you'll understand her commitment to helping you become successful. Thank you, Gayle.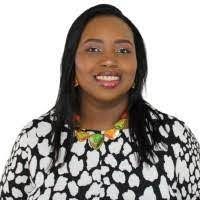 Kelsey A. Caesar
I joined the Get Listings Bootcamp and had the pleasure of speaking with Gayle on a strategy call and I expressed my crippling fear of cold calling. We discussed other alternatives to better suit my personality, however, I quickly realized that cold calling really helps with momentum. I paid very close attention to the cold call system and scripts in the Get Listings Program and applied it to my daily activities. I started slow and soon enough I got my first listing! Now I am over the fear of rejection and I cold call almost every day and I have experienced an uptick in referrals and overall activity. Gayle is extremely knowledgeable and helpful and is willing to meet you at your level of expertise no matter your location. After your first strategy call, you will be empowered to push through whatever you are currently facing and the best part is, the techniques taught can be applied straightway to your business.
Jeff Pichette
Gayle's Bootcamp is exactly what I need to get my Real Estate business jump-started. Her step-by-step action plan and personal support are amazing. Additionally, as a new agent just starting out, her program and coaching doesn't break the bank. Thanks Gayle!
Anita Bassi
The coaching app and guidance from Gayle have been simply amazing and came at just the right time. I came back to real estate about 1.5 years ago and thought I knew what to do to get my business going. I was marketing with no plans and doing weekly social media videos only to obtain 1 client last year. I was honestly ready to quit but after listening to Gayles's first few days of the program knew I had been doing it all wrong. I had no plan, I didn't know that I should be looking at the history of sales to determine if the market was even the right one to market in. I thought I was busy but was not really gaining any traction in my marketplace. I can honestly say I'm full of hope and know if I follow Gayles program I will be successful. Her first few days of coaching was enough to have me convinced.
Gayle, you asked me why I was even doing real estate, and saying out my reasons out aloud reminded me my love for this business. Having a why and a goal and then a plan is what I needed. So thank you.
Krissie Maguire
Love Gayle! She has a great wealth of practical and sound knowledge that is broken down into manageable bite-size chunks. - Whether you're just starting out or seasoned and in a 'funk' or flying Gayle has a plan and strategy to progress and all are delivered in a warm, engaging, accountable way.
Edwina Nathan
Gayle provides a fresh voice and advice on navigating real estate. Great sessions on accountability. Awesome sharing amongst the group. Gayle dishes up the energy we all need to succeed. I would highly recommend attending a session and investigating this for yourself.
Santosha Gillard
I had my first interaction with Gayle today, she is an amazing instructor. She has provided me with such great content, I'm looking forward to learning a great deal from her.
Pat Cirillo
I engaged Gayle recently for some real estate training. Gayle's ability to understand her client and then use her pragmatic approach
to offer practical real-world advice which stems from her own experiences as a working agent and principal of her own office is excellent.
For anyone looking for a very personalized coaching program delivered by a highly professional practitioner in her field, I am very pleased to recommend Gayle Fitzmaurice.
Richard Stevens
I have just started working with Gayle and am in a different area of broking to real estate but her insights, processes and EQ are superb and easily translate into my business broking space.
I am learning again, building a pathway for the next 5 years of income and enjoying the process.