Transform Your Business in 30 Days!
Ready to become a successful Listing Agent?
---
🔹 From Guesswork to the Exact Plan You Need:
No more guesswork. Say hello to an exact plan tailored to your success. With proven strategies, to generate Seller Leads, and Secure Listings, within each 30-day cycle.
🔹 From Abandoned Efforts to Commitment:
Frustrated with plans that don't last? Sick of plans falling by the wayside? The Get Listings Bootcamp not only gives you a plan but equips you with the tools to stick to it. No more inconsistency – just steady progress towards successfully listing sellable properties every month.
🔹 From Chaos to Time Management Mastery:
Leave behind scattered hours. Move beyond disorganized days and erratic efforts. Dive into streamlined time management, focusing on money-making activities that truly matter.
🔹 Stay on Track with Personalized Accountability: 
Go from drifting to directed accountability. Ensure consistent progress in achieving your real estate sales targets and life goals with our monthly one-to-one accountability sessions. Say goodbye to veering off track and welcome a focused, results-driven journey.
🔹 From Doubt to Focus and Clarity:
Tired of feeling lost? Shake off the haze of uncertainty. Step into a world where you know exactly what to do and where you're headed. No more wondering what to do next – The Get Listing Bootcamp guides you through actionable steps, making every day purposeful, efficient, and focused on actioning those all-important money-making activities.
🔹 From Hesitation to Unshakable Confidence:
Is self-doubt holding you back? Say farewell to negative self-talk and hello to unshakable confidence. With The Get Listings Bootcamp one-to-one coaching, you'll build unshakeable confidence in your plan and your abilities, empowering you to become known as the go-to real estate agent for your marketplace.
🔹 From Inertia to Embracing Winning Habits:
Sick of spinning your wheels? Embrace solid habits that fuel your success. Learn how to eliminate distractions, build a strong foundation, and finally see your efforts pay off.
Ditch the Doubt! Elevate Your Listings Game for Just $8.88. Start NOW!
Check out more of what The Get Listings Bootcamp members are saying
"
Gayle's Bootcamp is exactly what I need to get my Real Estate business jump-started. Her step-by-step action plan and personal support are amazing. Additionally, as a new agent just starting out, her program and coaching doesn't break the bank. Thanks Gayle!

-Jeff Pichette
"
Gayle is an amazing coach, the course content is relevant and on point and her accountability sessions are thoroughly engaging. Since joining Gayle I have renewed passion and motivation to take my business to the next level. Whether you are an experienced agent or new to the industry, attend a session you will be so glad you did

!


-Karen Corbett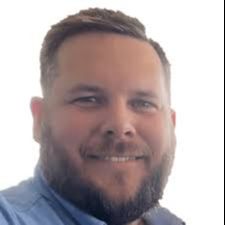 "
Gayle has been a fantastic mentor. I have experience as a buyers agent, however have just started as a selling agent. To have the training course in an app and access to Gayle through the app for any questions I may have has been extremely beneficial in getting my selling agent career going. Additionally, the weekly catchups and accountability emails she sends have kept me on track to my goals. 
I highly recommend working with Gayle.

-Chris Sheen
Get Listings Bootcamp App
The ultimate support tool to replace struggle with success in just 30 days!
---
Experience an all-in-one platform that is The Get Listings Bootcamp App!
📹 Daily Video Coaching:
Say goodbye to uncertainty and gain clarity on your next steps. Our daily video coaching sessions guide you through proven strategies, ensuring you're always focused and equipped to successfully list multiple sellable properties in each 30-day cycle.
⏰ Structured Daily Plan:
Master time management with a clear schedule. The Get Listings Bootcamp App empowers you to eliminate time-wasting distractions and stick to a plan, leading to increased success in listing sellable properties.
🎯 Clear Goals with Steps:
Discover more purpose and motivation in your real estate sales journey. With a focus on setting and achieving clear goals, you'll develop positive habits that lay a solid foundation for your success.
🚀 Confidence and Focus:
Say farewell to self-sabotaging thoughts and learn to confidently navigate challenges. The Get Listings Bootcamp App's systematic approach helps you eliminate negative thinking, establish routines, and prioritize effectively.
📋 Personalized Action Plan:
No more getting in your own way or feeling sidetracked. The Get Listings Bootcamp App provides an exact plan tailored to your needs, ensuring consistent follow-through and results of successfully listed and sold properties.
📩 Unlimited Direct Messaging with Gayle via The Get Listings Bootcamp App
Never feel left in the dark again. With unlimited direct messaging to Gayle, you get answers when you need them most! Navigate challenges, get clarity on uncertainties, and stay on course with expert guidance just a message away. Secure the confidence boost and real-time advice, ensuring you're always on track to ace your listings game.
Unlock Daily Clarity for $8.88: Say Goodbye to Guesswork!
Monthly one-to-one coaching sessions
Gain the Confidence, Structure, and Accountability You've Been Seeking.
Together, we'll tailor a daily plan that not only works, but one you'll confidently stick to, mastering time management and eliminating all distractions standing in your way to successfully listing and selling multiple properties in each 30-day cycle
---
📈 Refine & Succeed: Elevate your sales techniques to boost performance, and close more deals.
🤝 Client Relations Mastery: Adopt strategies that elevate client interactions, fostering loyalty and encouraging repeat business and referrals.
💡 Drive & Dedication: Master motivation and accountability to supercharge your productivity.
⏰ Balance Perfected: Streamline work hours and strategically manage downtime achieving a harmonious work-life balance.
Get Listings Game-Changer! Win Clients & Life Balance. Enroll Now for Only $8.88!
Frequently Asked Questions
What Does Membership to The Get Listings Bootcamp Include?
Is The Get Listings Bootcamp available as a one-time purchase, or do I have to commit to a monthly membership?
Check out more of what The Get Listings Bootcamp members are saying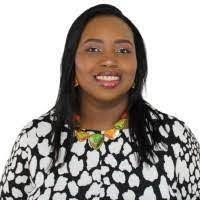 "

 
I have broken my fear of cold calling and I am up to an average of 1 listing per week using your methods. Now I'm working in my closings.

 

-Kelsey Caesar
"
Gayle is incredibly knowledgeable and tailored her advice to suit me perfectly. I now have much more clarity about my business. I have uncovered new strengths and have so many practical strategies to implement immediately. I would highly recommend Gayle.

-Jenny Eagles
"
I have been a realtor since 2003. I learned about Gayle and her training online. I cannot tell you how grateful I am for her kindness and her training. Gayle is truly dedicated to your success. Take her Bootcamp training, and you'll understand her commitment to helping you become successful. Thank you, Gayle.

-Rozlin Levasseur